20 Nov

Posted By
0 Comment(s)
3359 View(s)
Nike Phantom GT 2 Elite AG-Pro Soccer Cleats Evaluation
As autumn and winter are arriving, sneaker enthusiasts should also adjust their choices of actual combat shoes. AG and TF shoes should be the main ones. Today's high-quality sneaker appreciation, introduce a pair of well-known sneakers-Nike Phantom GT 2 Elite AG-Pro! Regardless of the soles he old AG-Pro, its site adaptabilit and functionality are no worse than the new style Nike AG soles!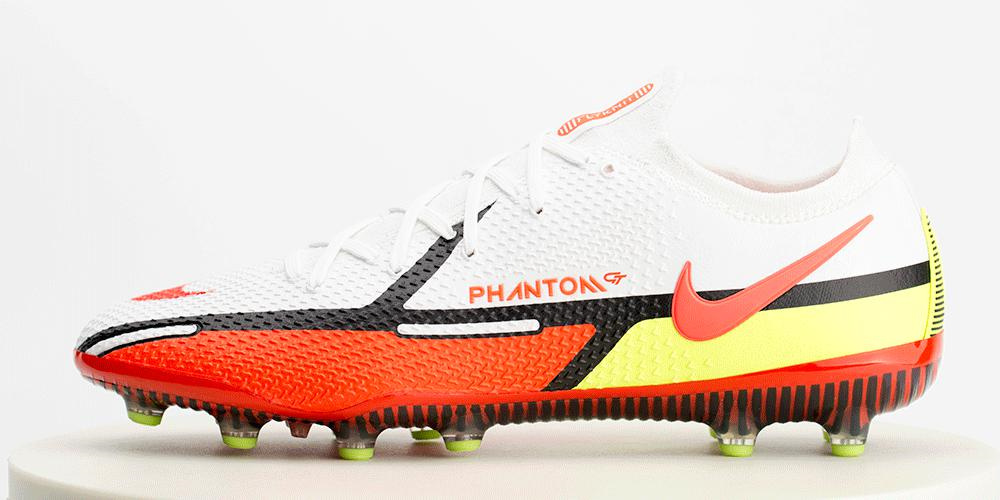 The appearance of the shoes of n

ike phantom GT 2 elite AG-Pro
The Nike Phantom GT 2 Elite soccer cleats in the "Motivation Pack" are in white/red/black/fluorescent yellow colors. The colors are spliced interestingly on the upper, which looks quite like the "Pokemon Ball" in the cartoon. And this color scheme is already the third color scheme after the Nike Phantom GT soccer cleats are upgraded to the second generation.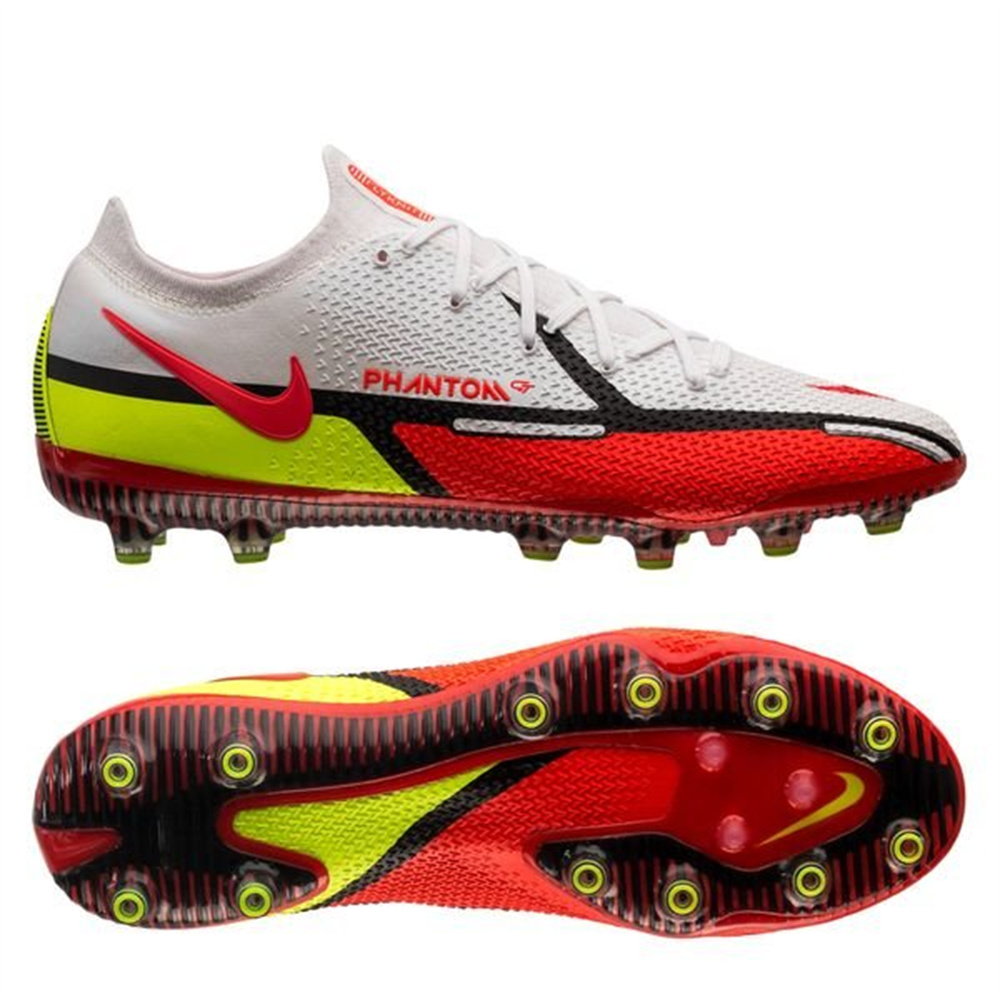 Vamp of

n

ike phantom GT 2 elite AG-Pro
The upgrade and improvement of the Nike Phantom GT 2 are mainly focused on the upper design, with small changes in wearing.First of all, the last used in the sneakers is the same as that of the previous generation.The upper is still made of monolithic Flyknit flying woven fabric, and the upper structure has not been changed. These elements determine the wear and footwear of the new Nike Phantom GT 2 Elite soccer cleats.There will be no changes in adaptability. Secondly, the details of the upgrade adjustment appear in the three-dimensional friction assist design of the upper, which is the "GT" in the shoe name Phantom GT. From the previous radial three-dimensional particles, it has now changed into a regularly arranged "V"-shaped three-dimensional texture.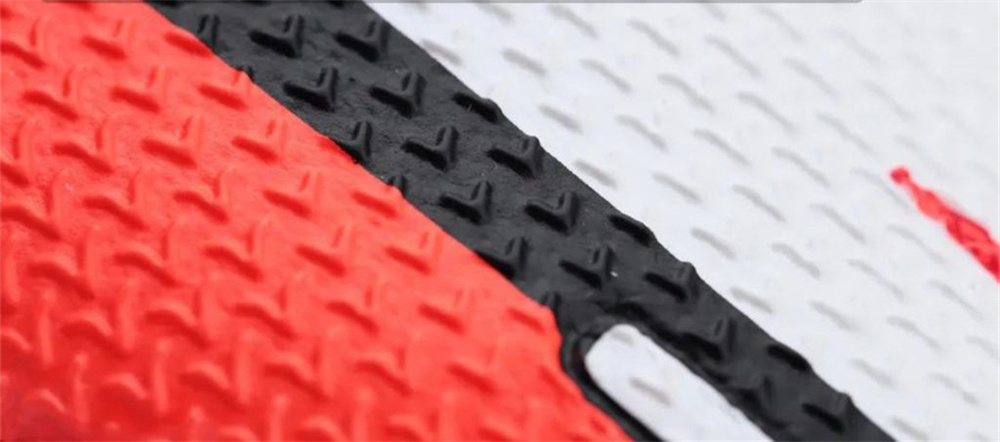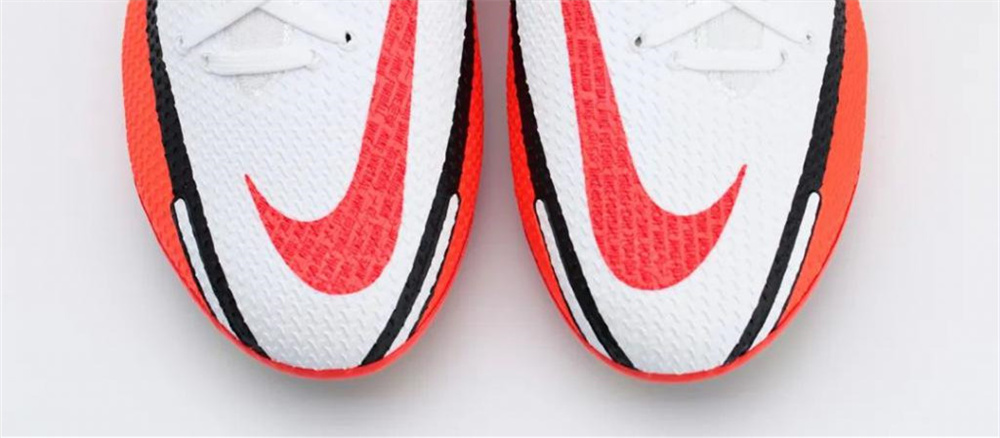 Outsole of

n

ike phantom GT 2 elite AG-Pro



At present, among the three major series of Nike soccer cleats, only the Nike Phantom GT soccer cleats still retain the previous AG-Pro outsole, but it is precisely this bottom that makes this pair of boots win the support of many soccer enthusiasts. The AG-Pro outsole of the Nike Phantom GT 2 Elite sneaker is adjusted on the basis of the Hyperquick outsole. The shape and distribution of the studs, as well as the design of support and weight reduction, have been preserved to the greatest extent, allowing you to wear AG Players of this version can still experience the agility and mobility that Phantom GT brings. The stud design of this AG outsole, based on hollow weight reduction, has a stud length suitable for grass court conditions. The combination of qualities has become Nike's most popular AG outsole.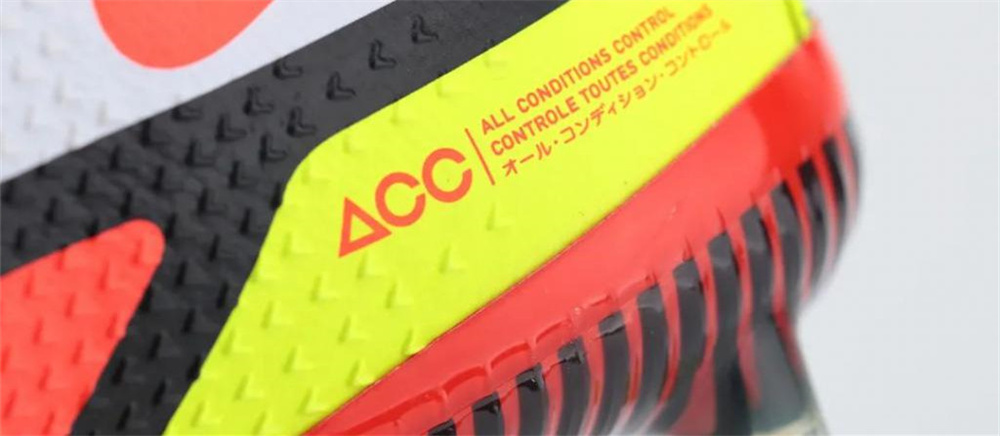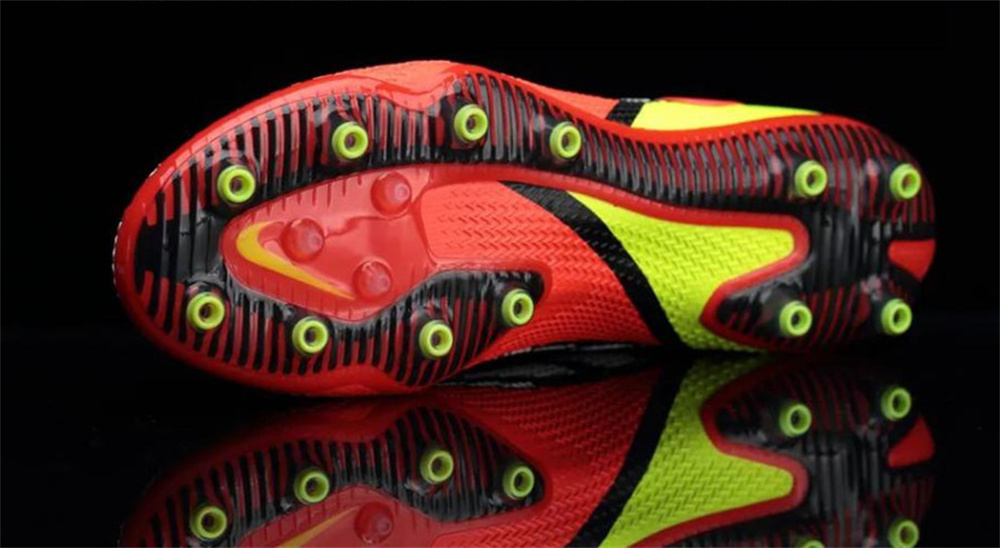 Summarize
Perfect design, excellent upper configuration, the most important is the AG-Pro outsole with very good site adaptability. The pair of Nike Phantom GT2 Elite AG-Pro "Motivation Pack" introduced today is very suitable for you.